What the Colts have to be thankful for this year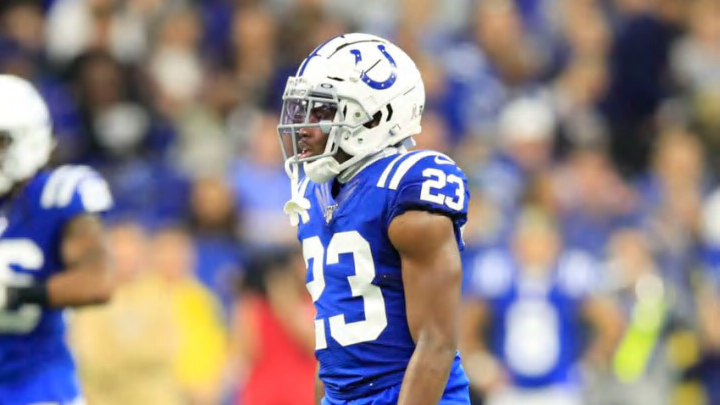 INDIANAPOLIS, INDIANA - NOVEMBER 17: Kenny Moore II #23 of the Indianapolis Colts during the game against the Jacksonville Jaguars at Lucas Oil Stadium on November 17, 2019 in Indianapolis, Indiana. (Photo by Andy Lyons/Getty Images) /
It's Thanksgiving so it's only appropriate that we list all of the things that the Colts have to be thankful for in the 2019 season.
2019 has been a rough year so far for the Colts. Their franchise quarterback retired before the season started. Injuries have plagued the entire roster all season long. Most recently, they have lost three of their last four games and are in danger of missing the playoffs.
Even with all of those things occurring, there are still things to be thankful for on this team. One of those things is the amount of cap space that the Colts have to use in the offseason. They kept a lot of it in their pocket last offseason, so they still have a lot to use.
Kenny Moore is certainly someone to be thankful for. The 5 foot 9 cornerback has shown that he might be the best member of this Colts secondary. He is a great cover guy and a fantastic tackler. He also is good at blitzing off the edge, particularly from the slot.
Having T.Y. Hilton more healthy is another thing the team should be thankful for. He played a limited amount of snaps last week in Houston. He is still trying to get fully healthy and will probably be a game-time decision after feeling tightness in that calf again. But I think he will play.
Quenton Nelson is still on the team and is still playing well. Same with Darius Leonard, although he hasn't quite played at the same level as he did a year ago. Really the entire 2018 draft class is something the Colts should be thankful for.
The Colts can still find positives on this Thanksgiving holiday, and I hope you do too.