The best thing the Colts do isn't the running game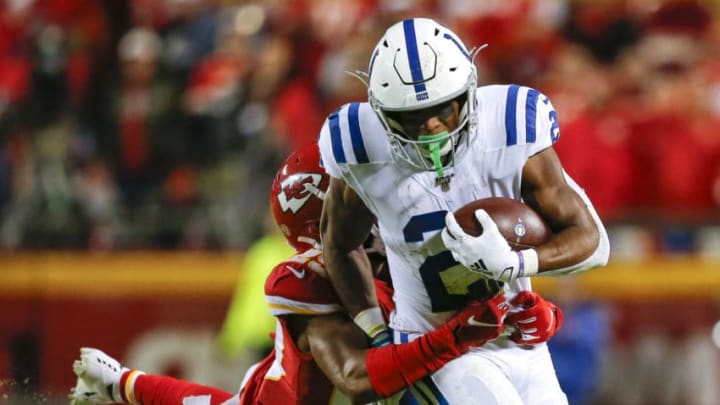 KANSAS CITY, MO - OCTOBER 06: Bashaud Breeland #21 of the Kansas City Chiefs tackles Nyheim Hines #21 of the Indianapolis Colts in the second quarter at Arrowhead Stadium on October 6, 2019 in Kansas City, Missouri. (Photo by David Eulitt/Getty Images) /
A lot of people think that the Colts are a great running team, and they are. But it's not the thing that they do the best.
The Colts have one of the best running backs in the league in Marlon Mack. He is fifth in the league in rushing with 470 yards through 5 games. It has been a really good start to the year for the running game as a whole. But it's not actually the best thing that team does right now.
The best thing that the team does is on the mental side of the game. They have the second least amount of penalties called on them this season with 27. They also have the second least amount of penalty yards as well with 199. That is pretty darn good.
Frank Reich has instilled a great amount of discipline in the team and it is their greatest strength. Penalties can kill drives and cost teams games. That hasn't been the case so far for the Colts. Besides the Oakland game, they haven't had many penalties that were costly.
The best part of their low amount of penalties are the low amount of personal fouls. They only have 2 penalties of that variety so far this season. That's very key because those are type of penalties that can kill momentum and cost teams some games.
This is something that the Colts will continue to be good at the rest of the year. They are disciplined enough to make sure that their team won't have too many penalties.