E.J. Speed is low-risk high-reward for Colts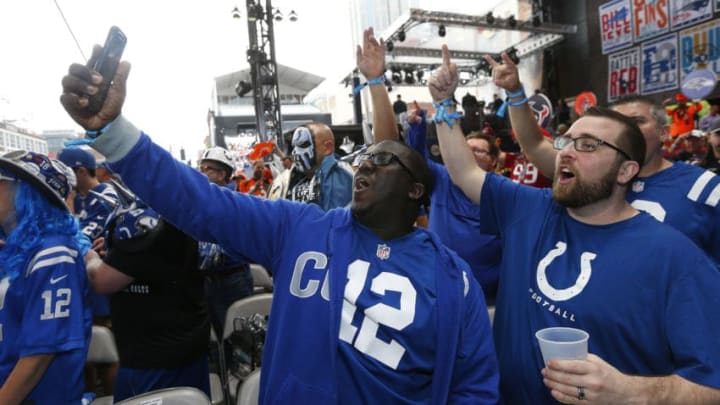 NASHVILLE, TENNESSEE - APRIL 25: Fans of the Indianapolis Colts attend Day 1 of the 2019 NFL Draft on April 25, 2019 in Nashville, Tennessee. (Photo by Frederick Breedon/Getty Images) /
The Colts drafted E.J. Speed out of Tarleton State in the fifth round of the draft. He had some issues off the field, but he could be a really good player.
Chris Ballard said that he had some players on his draft board that had some character problems. E.J. Speed was one of those players. He had some off-the-field problems, being arrested for organized criminal activity. But he could be a really good player.
According to everyone close to Speed, he has cut ties with some people he had been hanging around with. He apparently just had some bad people around him and he has turned his life around from that point. That was enough for Chris Ballard to hear.
Getting a player as athletic as Speed in the fifth round could be a steal if he can stay out of trouble. But being a fifth round pick, the Colts don't have a ton of investment in him. If he ends up being good, the Colts get a great player late in the draft. If he doesn't, they can cut him.
That's the beauty of drafting so many defensive players in the same draft. The competition for every position on that side of the ball is so high, that they can afford to be choosey with who they want to keep. That is especially true with them drafting two other linebackers.
Speed has the speed and the physical tools to succeed at the NFL level. As long as he can stay away from people from his past, the Colts got a steal with him.